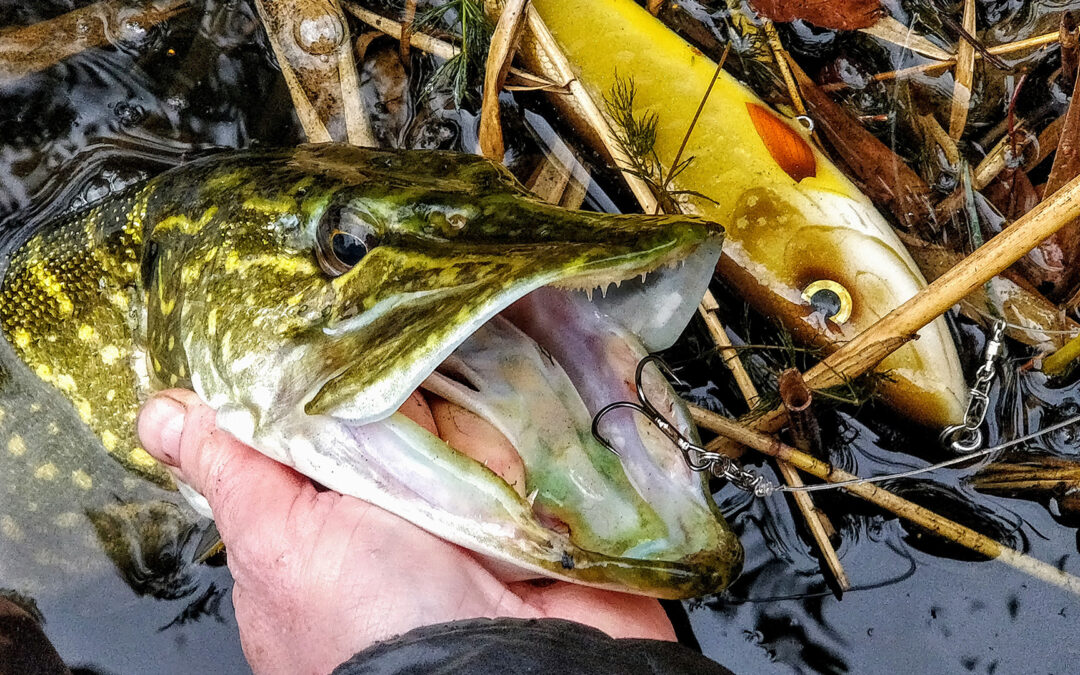 The use of release rigs is getting more and more popular – and this trend is increasing as many people realize how these hyper effective rigs results in a much higher landing rate – and consequently a more rewarding fishing for you.
But – getting all the right parts for the release rigs are not always easy – and it often involves time consuming shopping around. So – In order to make it easier for you, I have made a webshop 100 % specialized in having all the right materials and rig-bits for these new methods.
We start off with all the stuff you need to improve your landing rate when fishing with lures, flies and natural bait for pike. If you are lazy and just want to go fishing as fast as possible – you can buy the readymade release rigs, that I have designed for Westin Fishing. If you want to experiment more with making rigs with the exact dimensions to suit your fishing – you can choose between ready kits having all the necessary materials and parts for the rigs, so you don't have to worry about where to get all the specialized bits & pieces. And – if you really want to dive deep into the new exiting world of release rigs – and perhaps make your own varations, you can also get all materials and rig-bits as loose items – also being a perfect choice to supplement your rig kits.
The explanation of how you make all the different rigs, you get in my new book "Pike Fever" also available on this site – but I will continuously also be publishing instruction videos and articles on this site to help you improve your rig building skills.
Feel free to contact me at jens@bursell.dk if you have any questions on the optimal rig choice for your specific fishing.
See you out there – Jens Bursell