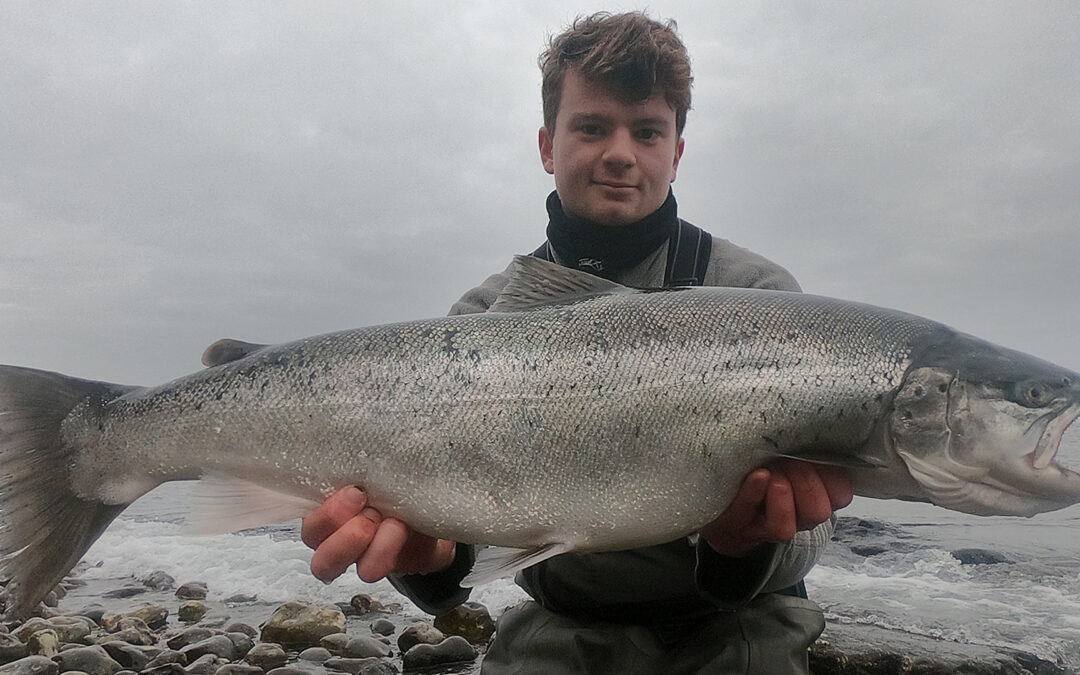 Today Cedric Koura from Germany caught his biggest seatrout ever – an immaculate silver seatrout measuring 82 centimeters with an estimated weight of 7,5-8 kilos. The fish took the Line Thru Sandeel in black/silver fished with a black Release Connector and a size 12 Owner ST 36 BCX . Incredible how big fish you can fight on small hooks – and this fish was given a lot of pressure, because it was solidly stuck in a stone during the long and hard fight. Cedric normally uses the original release rig, but this time he used the Release Connector, because there was a lot of weed in the water. You can buy Release Connectors here – and Owner hooks here. Read the full story at fiskogfri.dk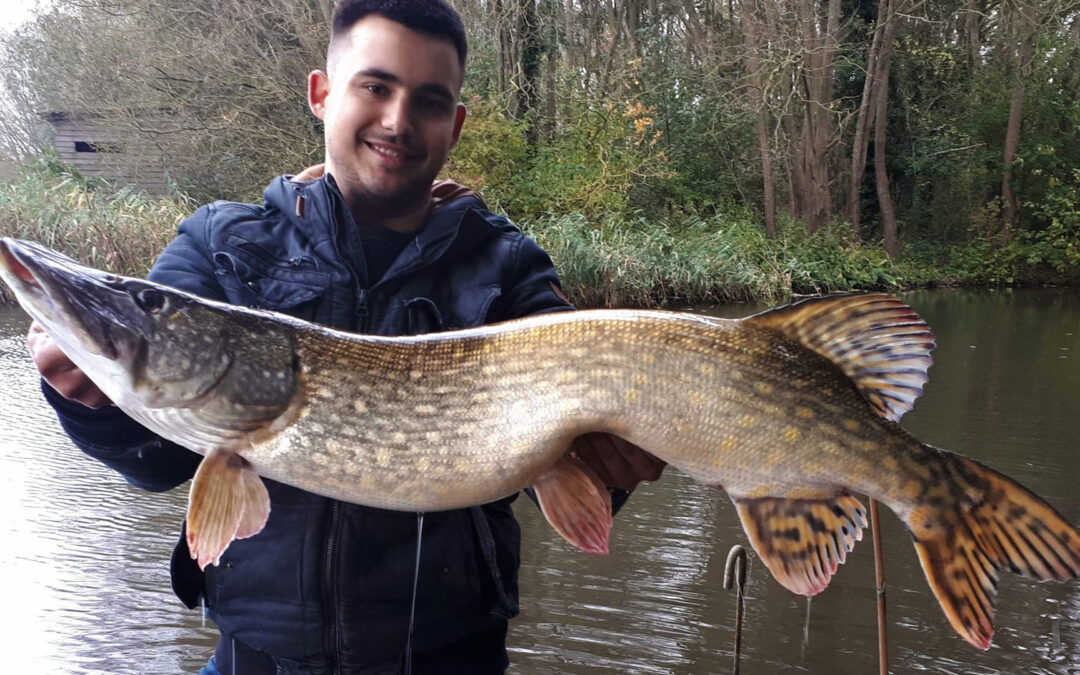 During the last weeks I have had quite a lot of pike anglers ordering release-rig kits from releaserigshop.com, so they could start up on their new style of fishing with release rigs. One of them is Jasper de Grave from Belgium who have had a lot of trouble hooking the pike with large mouse imitations with big hooks such as the Miuras Mouse. On his first attempt with the same bait fished on a release rig with loose front hook and semi-fixed rear hook, he caught this super fish – one take, one fish landed. On the next trip he modified the 3D Burbot form Savage Gear with Softbait Release Connectors – and caught a beautiful 106 centimeter pike on his release rig. Again one take – one fish landed. Two fish is of course not enough for making statistical conclusions – but its a good start with a 100 % landing rate! Congrats to Jasper!
If and when you catch some nice fish on my release rigs – please don´t hesitate to send me a photo and a short text on the capture to me at jb@releaserigshop.com so we can share your capture.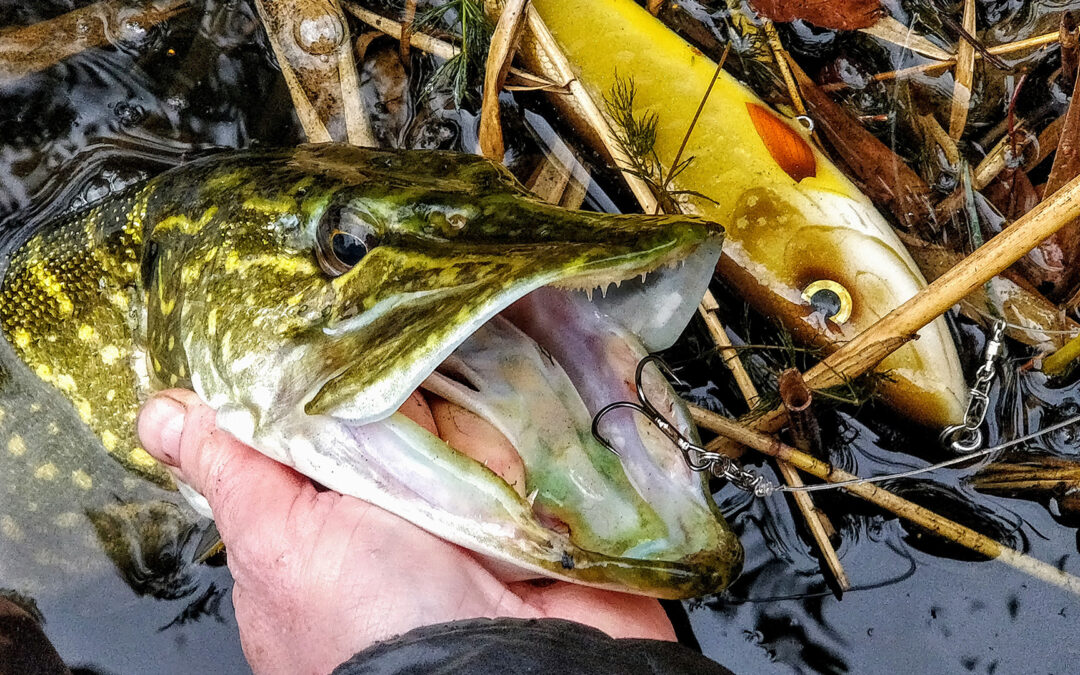 The use of release rigs is getting more and more popular – and this trend is increasing as many people realize how these hyper effective rigs results in a much higher landing rate – and consequently a more rewarding fishing for you.
But – getting all the right parts for the release rigs are not always easy – and it often involves time consuming shopping around. So – In order to make it easier for you, I have made a webshop 100 % specialized in having all the right materials and rig-bits for these new methods.
We start off with all the stuff you need to improve your landing rate when fishing with lures, flies and natural bait for pike. If you are lazy and just want to go fishing as fast as possible – you can buy the readymade release rigs, that I have designed for Westin Fishing. If you want to experiment more with making rigs with the exact dimensions to suit your fishing – you can choose between ready kits having all the necessary materials and parts for the rigs, so you don't have to worry about where to get all the specialized bits & pieces. And – if you really want to dive deep into the new exiting world of release rigs – and perhaps make your own varations, you can also get all materials and rig-bits as loose items – also being a perfect choice to supplement your rig kits.
The explanation of how you make all the different rigs, you get in my new book "Pike Fever" also available on this site – but I will continuously also be publishing instruction videos and articles on this site to help you improve your rig building skills.
Feel free to contact me at jens@bursell.dk if you have any questions on the optimal rig choice for your specific fishing.
See you out there – Jens Bursell